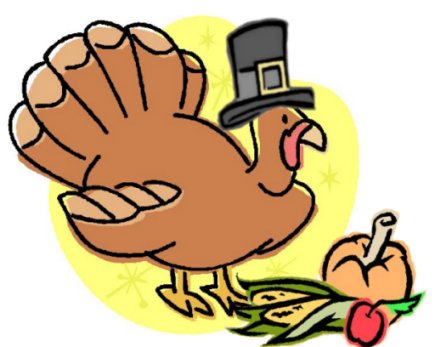 Thanksgiving will quickly be here and there is so much to be done. There are a few quick things that you can do, prior to the big event, that will make sure your Thanksgiving is pest free. Nobody wants to be dealing with pests as they're preparing their turkey dinner, of scouring the Black Friday shopping ads.
How To Have a Pest Free Thanksgiving
1. Reduce clutter. Where there is clutter there are pests like cockroaches, spiders, silverfish, and even rodents. Throw away any unwanted items. Things that you do keep in your home or on your property needs to be neat, clean, and orderly.
2. Clean. Just like you and me, pests need food to eat too. Rats, ants, and roaches will quickly invade your home in search of a quick meal. If crumbs of food are left lying around, rest assure pests will find them. Keep the kitchen and living areas clean from food and debris. Frequent sweeping, vacuuming, and doing the dishes will go a long way in keeping pest invaders at bay.
3. Fix water leaks. Imagine a leak being a cockroach's drinking fountain. Insects and other pests need water to drink just like you and I. Make sure all water sources are functioning properly, and not leaking.
4. Get rid of pest entryways. Beetles, crickets, and other creepy crawlies enter homes in search of food, water, and shelter. Sealing entrances will keep the bugs from coming into your home. Use caulk to seal any cracks and crevices. Make sure doors and windows have properly fitting screens.
5. Close up food containers and trash cans. If your food is kept in sealed containers, pests will not be able to find it. Make sure your trash can is kept away from your home.
6. Move/remove fall foliage and wood-piles. This time of year provides pests with foliage to hide in. Ants and roaches love leaf piles. Stacks of firewood are considered pest condominiums, and need to be moved away from your house.
7. Get pest control. If you are frequently seeing bugs like roaches, ants, and house spiders in your home, you may have a more serious pest problem that needs to be addressed by professionals. Raleigh pest control professionals are up to date on all the best methods to eliminate these unwanted pests.
Thanksgiving Bedbugs
Many of us in Raleigh, NC will be visiting loved ones this Thanksgiving. In your travels, make sure you are cognizant of bedbugs. There has been a bedbug epidemic in the Country over the past few years, and you need to take precautions.
When traveling this Thanksgiving, keep your luggage and clothing off the floor. Store your luggage on luggage racks, or high up on a countertop. Use suitcases with hard protecting casings. Thoroughly inspect the beds, mattresses, headboards, sheets, and chairs for any evidence of bedbugs. They look like a flat seed that is reddish-brown in color.
If you do happen to bring bedbugs home with you, contact a Raleigh pest control professional immediately.
Happy Thanksgiving!
For everybody here at Bulwark Exterminating, we hope you have a happy Thanksgiving. Spend time with family and friends, eat a lot of turkey and pumpkin pie, and take some time to reflect on all the many blessing you have in your life. Certainly, have a pest free Thanksgiving!
Pest Control Raleigh
Bulwark Pest Control
19 West Hargett Street
Raleigh, NC 27601
(919) 828-8825
bulwarkpestcontrol.com
Carolina Wildlife Removal
2316 Sapphire Valley Drive
Raleigh, NC 27604
(919) 896-4278
carolinawildliferemoval.com
Trapper Dan's Wildlife and Pest, LLC
4909 Waters Edge Drive #203
Raleigh, NC 27606
(919) 306-7254
trapperdans.com
Terminix
6020 Oak Forest Drive
Raleigh, NC 27616
(919) 790-0995
terminix.com
Related articles